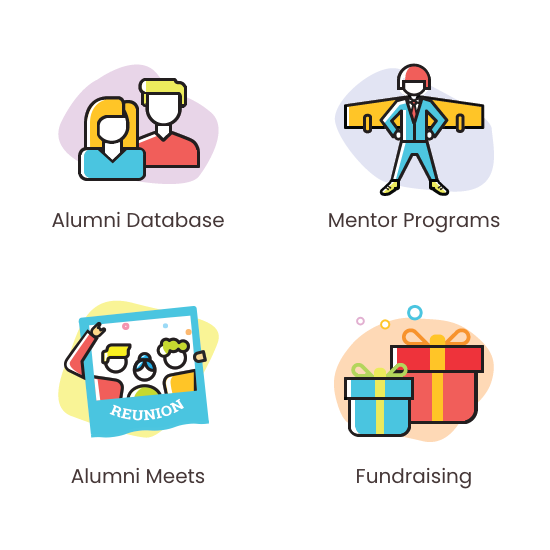 Your alumni can help to boost your
Placements, Rankings & Admissions!
Vaave offers everything you need
to enable meaningful alumni engagement!
1
Alumni Software
Vaave offers a Robust Technology Platform to power your exclusive alumni portal with an integrated mobile app. The platform is a comprehensive one-stop solution with all the features required to build and manage your alumni community.
2
Professional Services
We offer structured programs to handhold and run your alumni relations to increase your placements, rankings & admissions
View Details

⇾
Mentoring Programs
Design & Run your Alumni Mentoring Programs
Student Alumni Cells
Handhold Student Alumni Coordinators to build network with alumni
Finding Star Alumni
Identify Star Alumni and Mentors
Reports for Rankings
Generate Automated Reports for rankings and accreditations
3
Premium Offerings
Offerings that cater to the needs of various alumni personas, thus Boost your alumni engagement
Partner Eco-system
Access to Premium Jobs and Partnered employers
Jobs & Internships
Placement Assistance to Alumni & Students
Member Benefits
Exclusive Benefits for Alumni (Upcoming)
Alumni Ventures
Opportunities for Alumni to Invest in Startups
Marketing Kits
Toolkits for all the Promotional Activities
4
Alumni Leadership Program
A 6-Track Training Program for Alumni Officers based on Vaave's Proprietary BEHA Framework. It covers the topics on Alumni Personas, 13 Different Engagement Programs, Mentoring Programs, Reunions, Fundraising and Institutional Development