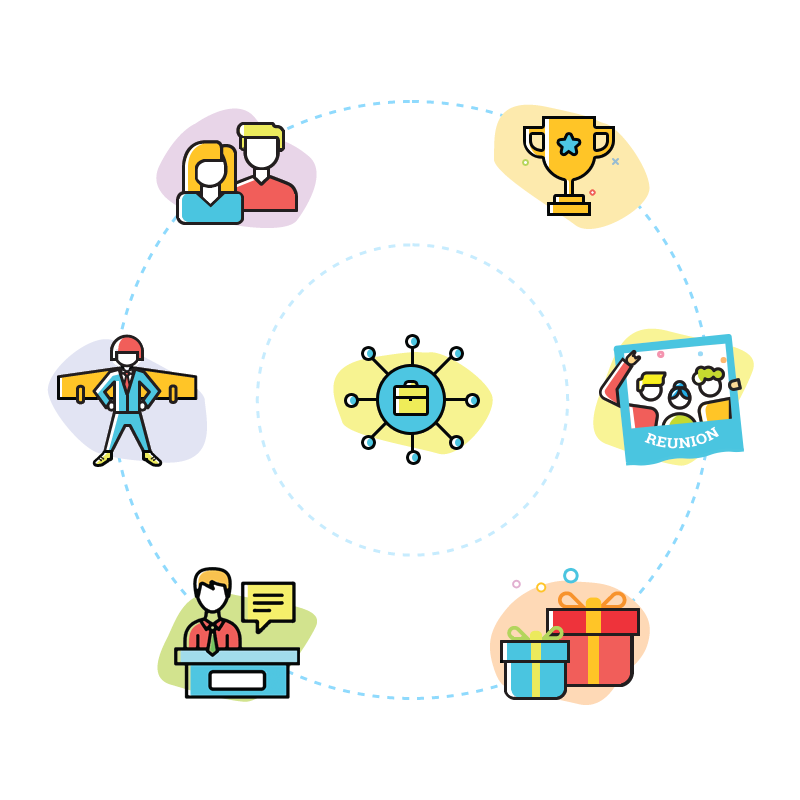 Engage your Alumni,
Like Never Before!
Top Institutions & Corporates use Vaave to leverage the power of their alumni & enable meaningful engagement
Needs of your alumni network are unique and we understand them
explore how we help
Trusted Official Alumni Engagement Partner for
Prestigious Institutions & Corporates
Vaave offers everything you need
to enable meaningful alumni engagement!
1
Alumni
Software
A Robust Technology Platform to power your alumni portal with an integrated mobile app
2
Professional
Services
Structured Programs to handhold and run your alumni relations to create meaningful impact
3
Premium
Offerings
Offerings that cater to the needs of various alumni personas, thus Boost your alumni engagement
4
Leadership
Program
6-Track Training Program for Alumni Officers based on Vaave's Proprietary BEHA Framework
Privacy By Design
Our dedication to safeguarding the confidentiality of our clients' information through robust security measures has earned us the trust of over 1000 customers worldwide.